Tachyon
Tachyon is a 2D puzzle game about speed and timing. As the player, you control a blocky creature that changes colors depending on their speed. As your speed increases, the environment around you begins to slow down.
Tachyon is a web game that I worked on with a team of extremely talented programmers! As the only artist on the game, I worked on all the visual aspects of the project. I created each art asset, put together our itch.io page, and designed the logo for the game.

This is the outline version of the Tachyon logo I designed.

I went ahead and added a bit of color and glow to make it feel a little bit more "galactic".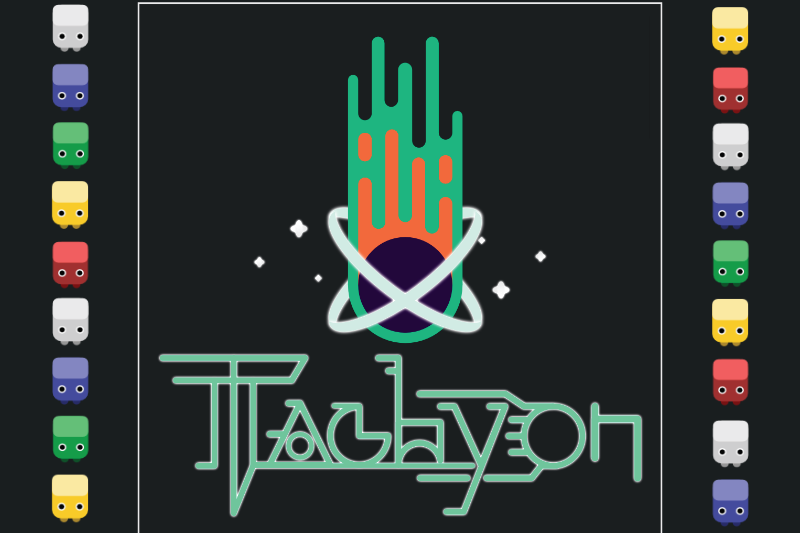 This is a thumbnail image that we used when we put our game on itch.io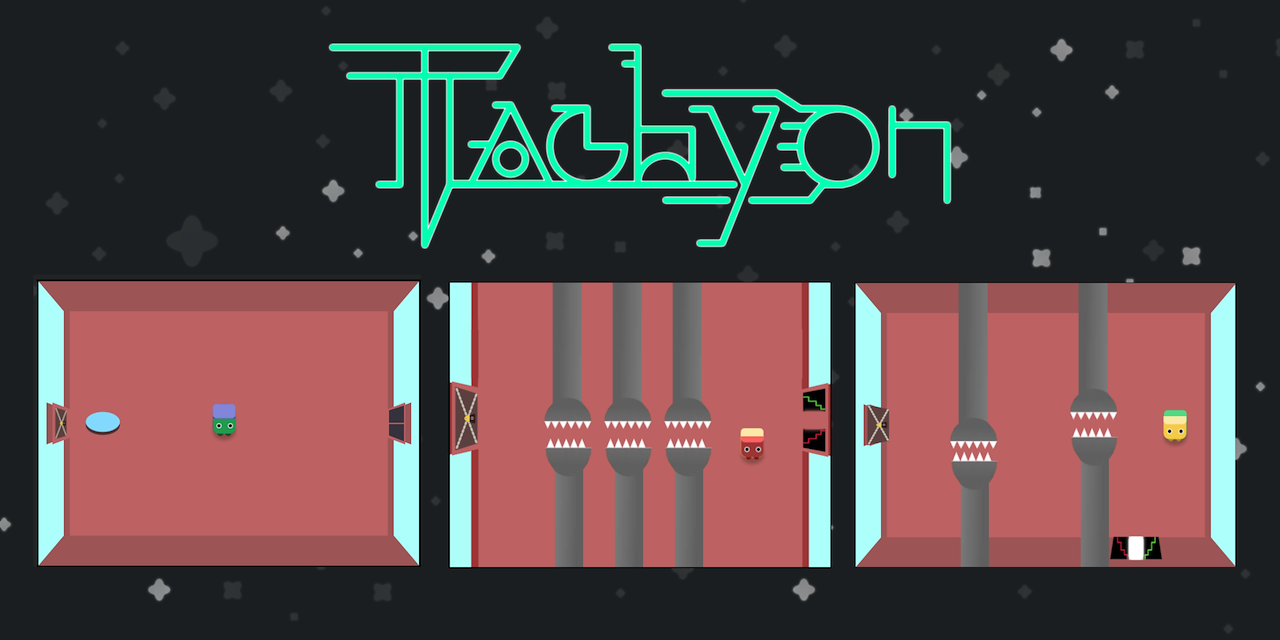 Here are a few screenshots from the different levels in the game.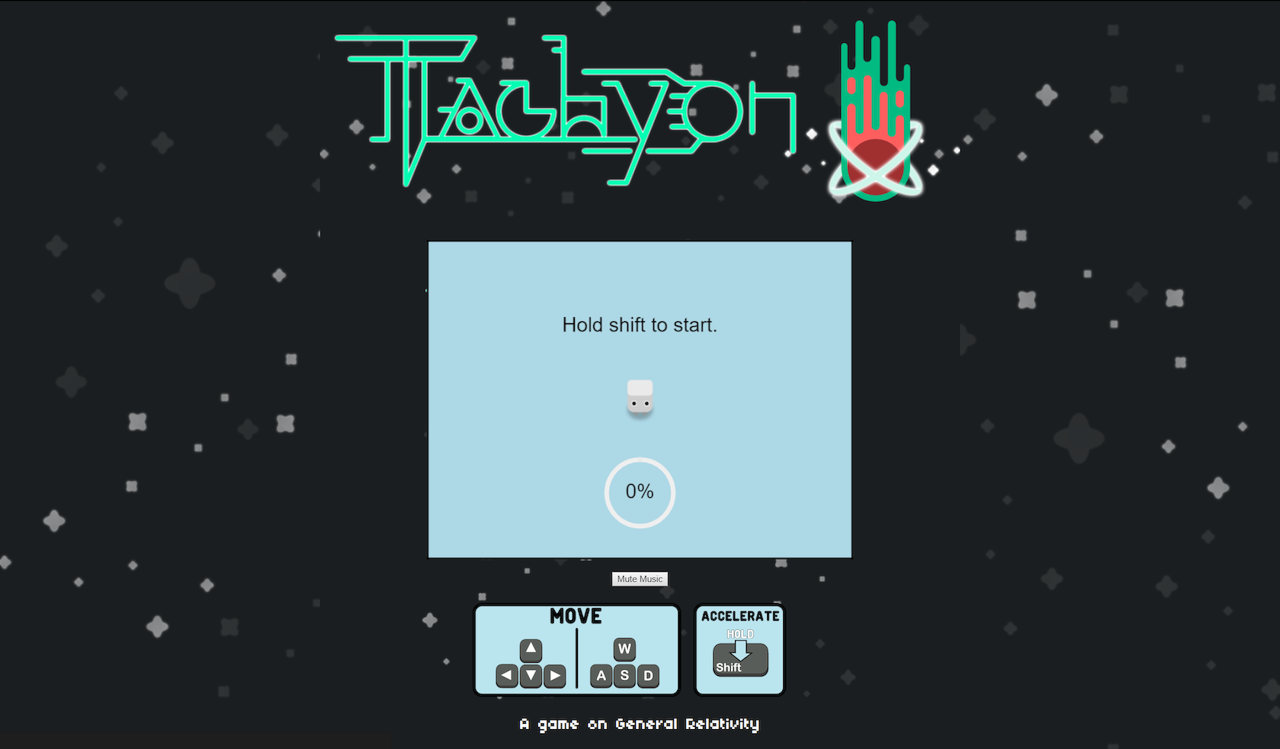 Here's a screenshot of what the game looks like in the browser. You can click on the link at the bottom of the page to check it out!
Play the game by clicking the link below...
---
Role Artist/Designer

For Web

Date May 2016 – June 2016

Type Game Design

Made With Javascript
Up Next:
Juanito el Nahualito